Horseshoe Lake - Merrifield, MN
Drone Photos courtesy of Justin Peterson
Horseshoe Lake - Merrifield, MN
Drone Photos courtesy of Justin Peterson
Horseshoe Lake - Merrifield, MN
Drone Photos courtesy of Justin Peterson
Horseshoe Lake - Merrifield, MN
We had a wonderful turnout for the annual kids fishing contest.
Headlines / News on Horseshoe Lake, Merrifield MN:
                                                             The Transfer station is now open!
                                                                    Expanded hours are now:
                                                     9am-3pm Saturdays only thru October 30th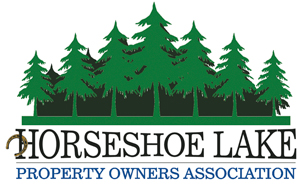 Show your support for HLPOA by displaying our new HLPOA signs.
Each sign is cost $20, with the cost covering the sign and remainder going to the Lake Protection Fund. If interested please email Pam Heller at pamheller24@gmail.com.
The HLPOA is looking to update its membership addresses for the newsletter mailings and the membership information mailings. Membership information will ONLY be used internally. It will not be distributed, sold etc. To update your information, please send an email to: dave@horseshoelakemn.com opr info@horseshoelakemn.com
 Ice Out History
2021-April 1-3 both basins
2020–April 11 East Basin April 12 West Basin
2019 April 21 East Basin April 22 West Basin
2018-May 1 Both basins
2017–April 2-East Basin/April 3-West Basin
2016-March 29-East Basin/March 30-West Basin
2015—April 6-West Basin /April 7-East Basin
2014—April 27
2013—May 11
2012—March 22
2011—April 19
2010—April 1
Welcome to Horseshoe Lake, Merrifield MN
Horseshoe Lake info
Horseshoe Lake (formerly Sandbar) is an 888 acre lake located about 7 miles south of Crosslake, in Crow Wing County. It is bordered by Highway 3 and Pelican Lake to the west. East Horseshoe Lake Road borders the east, Mission Park Drive to the south, North Horseshoe Lake Road enters from the west (dead-ends) and Pine Cone Lane (also dead-ends) enters from the east to border the north end of the lake. Huxtable Point nearly divides the lakes in two. It has one public access located on the southeast side near Mission Park. The maximum depth is – approximately 55 feet, with about 59% of the lake averaging 15 feet deep. A majority of the home and cabin owners are members of the Horseshoe Lake Property Owner's Association (HLPOA).